News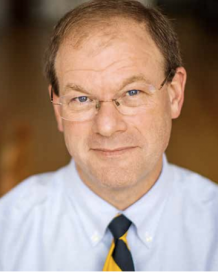 The CNT is excited to announce that Dr. Brian Litt has been featured in today's Penn Today newsletter (newsletter date 03/30/2023)! The article, written by Nathi Magubane, highlights some of the incredible work that Dr. Litt has pioneered. The piece also brings attention to Dr. Litt's dedication to mentorship and uplifting the next generation of […]
Events
Annual BE Graduate Group Research Symposium
Tuesday, January 14, 2020

Annual Bioengineering Graduate Group 

Research Symposium

Beginning at 1pm, check in at 12:30pm

Singh Center for Nanotechnology

Galleria and Glandt Forum

Please RSVP using the google form below:

The Symposium will feature:
Graduate Student Research Talks
Graduate Student Poster Session and Competition
Refreshments and afternoon snack break
Key Note Speaker:
Jonathan M. Rothberg, Ph.D

"Building the Future of Medical Technology"

Human health is the new frontier of technological progress—the area where technology has the greatest potential to improve the human condition. Dr. Jonathan Rothberg, the inventor of next-generation DNA sequencing who was awarded the National Medal of Technology and Innovation by President Barack Obama, has spent his career leveraging advances in artificial intelligence, semiconductors, and cloud computing to usher in a new age of precision medicine. With his 4Catalyzer incubator, Dr. Rothberg is working at the intersection of healthcare and technology to build devices that save lives and make healthcare more accessible. Dr. Rothberg will discuss his vision on where medical technology is headed in the decades to come, and how his companies are working to build that future.
Advanced Technology for Clinicians Meeting in Venice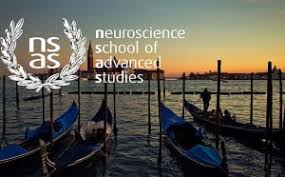 Brian Litt, MD and the Neuroscience School of Advanced Studies (NSAS) will be hosting a 5-day workshop 'Epilepsy: Advanced Technology for Clinicians' on the Island of San Servolo in Venice, Italy from October 5-10, 2018.
In this workshop, world clinician-experts in engineering, neuroscience and clinical neurology present the latest tools for state-of-the-art epilepsy care and present cases to demonstrate their use. By the end of the workshop attendees will learn how to apply: (1) the newest imaging and electrophysiology techniques to map brain structure and function, (2) novel tools to link imaging with intracranial electrodes, (3) new surgical techniques for focal therapy including laser, radiofrequency ablation and focused ultrasound, and (4) the newest implantable antiepileptic devices.
For more information on the workshop: https://www.nsas.it/workshops2018/workshops/epilepsy/
To register for the workshop: https://www.nsas.it/workshops2018/application/
Presenting Faculty :
Mark Cook, University of Melbourne, Australia
Gregory A. Worrell, Mayo Clinic, Rochester, USA
John Duncan, UCL, London, UK
Matthias Koepp, UCL, London, UK
Robert Gross, Emory University, Atlanta, USA
Timothy Lucas, University of Pennsylvania, Philadelphia, USA
Kathryn Davis, University of Pennsylvania, Philadelphia, USA
Brian Litt, University of Pennsylvania, Philadelphia, USA
Advances in Functional Neurosurgery Meeting
The Department of Neurosurgery at Penn will be hosting a CME event on "Advances in Functional Neurosurgery" on 
8/3/2018
 in the Jordan Medical Education Center. Functional neurosurgeons from several other institutions, including Brown, Johns Hopkins, Yale, and Vanderbilt, will be speaking. Talks will discuss progress in neuromodulation and epilepsy surgery, as well as emerging technologies and interventions.
To register, please click on the link below or the link icon in the attached flyer. The registration fee is $50. Students, residents, and fellows can enter "FN2018" in the coupon code box to waive the registration fee. For further information, please refer to the flyer or registration website.