NAM T32 Training Grant
Applications are now OPEN. 
Dr. Litt's NIH T32 Training Grant in Neuroengineering and Medicine (NAM) is a program based in the Perelman School of Medicine and School of Engineering. Its goal is to train predoctoral engineering students and physician postdoctoral fellows in neuroengineering and its clinical translation. Selected trainees will be mentored in a collaborative environment to become fluent in cutting-edge technologies at the forefront of neuroengineering.
The NAM Training Grant will fund 4 trainees per year for up to 2 years:
Predoctoral trainees (Engineering PhD students who have completed their course work)
Postdoctoral trainees (MD Clinical Fellows)
Application Criteria:
Two letters of reference
A predetermined T32 mentor, if your current primary mentor is not listed as a T32 faculty member then additionally select a T32 faculty member as your co-mentor
With the help of your mentor(s) you must design and submit a research project that fits the objectives of the NAM training program ( if you are pre-doc this will become your PhD thesis project)
Current CV and your mentor's NIH biosketch
5-10 minute PowerPoint presentation outlining your educational/research background and project overview
Funding: covers stipend, tuition, travel and research supplies for 1-2 years
Applications are due on Sunday, December 12 at 11:59 PM
Applicants will present their research proposals on Wednesday, January 8
For more information contact Everett Prince at eprince@seas.upenn.edu
Penn Health-Tech Funding
Call for proposals is CLOSED.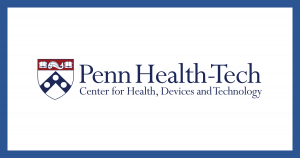 Co-founded by Dr. Litt, Penn Health-Tech (PHT) is a campus-wide initiative, available to students and faculty created with the mission to catalyze medical device innovation at Penn by providing a connected community and key resources that will maximize the number of medical device innovations that improve patient care and quality of life.
Annually, students and full-time faculty (of The University of Pennsylvania or The Children's Hospital of Philadelphia) are given the opportunity to apply for up to $50,000 funding towards their technology-based projects in the biomedical area.
While project proposals will be accepted to meet any clinical need, PHT seeks to support projects that can leverage Penn's combined strengths in engineering, Penn Medicine and Children's Hospital of Philadelphia (CHOP). Proposals that cross departments, schools, and promote sharing expertise are strongly encouraged.
For more information: https://healthtech.upenn.edu/